Le Moulin du Ponceau, ancient flour watermill, probably predating
the 13th century, was formerly called Poncel, because of the bridge that stepped over the rill.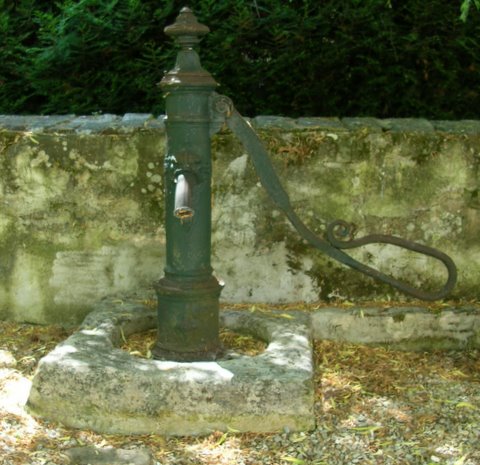 Nowadays,
you can still see the trench and the cascade
which edge the inner terrace of the mill.

It was a paddle wheel mill,
with a overhead filling, which means that the water came from above by a trench,
and filled the runnel (kind of layered wood boxes) of the paddle wheel.
It is the weight of water which
makes the wheel turn round steadily, a technique more suitable to the mountain mills.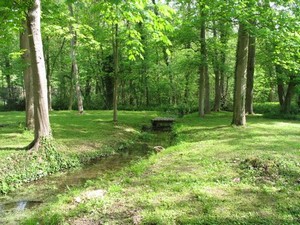 Crossed by the rill
of Jard (ru de Jard),
Le Moulin du Ponceau will charm you through its park planted with trees, its pond, its cascade and
terraces

In 1247, the mill is sold
to white friars by the Masters and brothers from "La Maison Dieu" in Melun.
Then in 1748, it is sold, amonst other possessions, by the baron
J.B. Gluck to L.F.J. Daldart,
baronet of England and lieutenant of the French guard.
A LITTLE BIT OF HISTORY...